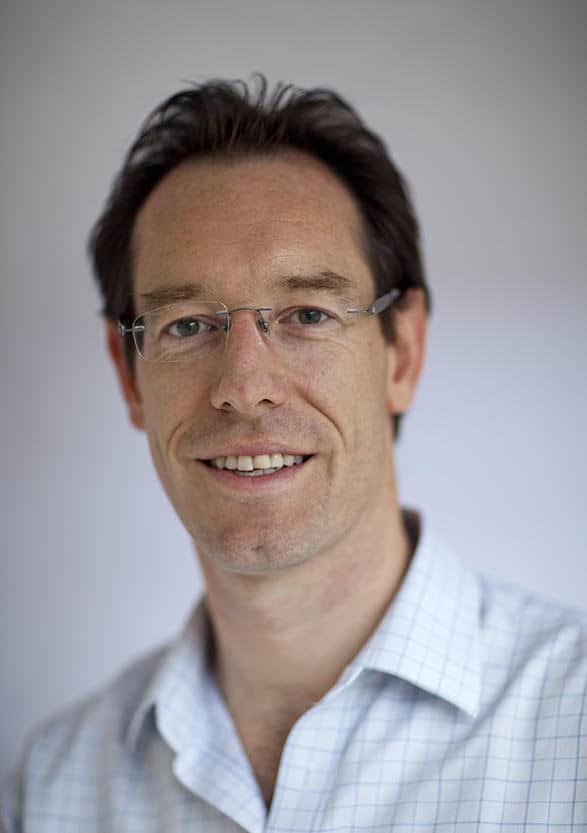 Bio
I qualified in medicine at St. George's Medical School, University of London, in 1995. I have worked at many of the tertiary referral centres, district general hospitals and teaching hospitals in the South East and South West Thames regions. I am licenced to practice in General Internal Medicine and Gastroenterology.  Previously, I worked in the specialist gastroenterology centres at St. Thomas's and St. Mark's Hospitals, as well as working on the Liver Units at both King's College London and The Royal Free. I have developed a specialist interest in the field of luminology, particularly with inflammatory bowel disease and small bowel pathology. My MD research was based on the bacterial pathogenesis of inflammatory bowel disease (IBD) and the effectiveness of probiotics. I have had many successful publications in other areas such as coeliac disease, cancer and dysplasia, small bowel capsule endoscopy, microscopic colitis and non-invasive inflammatory stool markers.
More recently I have helped design and develop the new National IBD Registry and the SAGE Award winning innovative (IBD and Coeliac) web-based Supported, Self Help And Management Programme (SSHAMP).  I am now the National Lead for the Early Adopters of the IBD Registry. Our work and effort in advancing the technological support systems available to our patients has been Nationally recognised by the BMJ, who nominated us finalists in the Gastroenterology Team of the Year Awards 2014 and 2015.
Most of my work has be presented at various conferences as poster presentations and I have also had several oral presentations at both national and international meetings.
OUTPATIENTS
I have had a range of sub-specialty outpatient experience at various teaching hospitals including;

Inflammatory Bowel Disease – tertiary referral clinics at St. Mark's and St. Thomas's hospitals.
Surgical Gastroenterology – National Referral Unit for ileoanal pouches, faecal incontinence, complex anorectal fistula disease at  St. Mark's
Coeliac disease tertiary referral clinics for complicated and non-responsive cases at St. Thomas'.
Hepatology (General hepatopancreatobiliary medicine, Hepatitis clinics, Liver ITU, pre/post liver transplant medicine) at Kings and Royal Free.
IBD AND GASTROENTEROLOGY
I gained considerable experience in dealing with the tertiary referral of difficult IBD patients at the medical / surgical interface during my time at both St.Thomas's specialist gastroenterology unit and St. Mark's national gastroenterology referral unit.
I have used a wide range of immunosuppressant therapy (infliximab, cyclosporine, FK506, mycophenolate, methotrexate, azathioprine, 6-mercaptopurine, Adacolumn plasmapheresis).
I have provided a specialist out of hours tertiary telephone advice service for St. Thomas', Guys and Kings Hospitals on a wide range of gastroenterology and liver problems.
I have gained considerable experience in patient management from having been referred numerous in and out-patients with a wide range of medical and gastroenterological problems.
I keep my practice uptodate by regularly attending both medical and gastroenterology local training days and national /international conferences.
ENDOSCOPY and SMALL BOWEL ENTEROSCOPY
I am fully competent in all aspects of upper and lower GI endoscopy
I have accumulated considerable experience of emergency endoscopy over the 3.5 years that I have spent on out of hours bleeding rotas. I am fully competent in the use of endoclips, argon therapy, heater probe therapy, sclerotherapy, variceal banding and with the use of cyanoacrylate glue.
I have been actively involved in setting up, running, reporting and auditing small bowel capsule enteroscopy (SBCE) services at several hospitals.
Whilst I was working at Dartford in 2006 the SBCE service was nominated as one of the top 3 "Innovations in Health" for UK.
I have also been involved in assessing the training needs and competence of SBCE reporting in gastroenterologists and nurse endoscopist.
pH and HIGH RESOLUTION MANOMETRY
I have had serveral years experience in dealing with difficult acid reflux and a range of oesophageal dysmotility syndromes.
Although still a relatively new technique I have had experience with HRM at ST. Thomas' Hospital and now provide this service at the Luton and Dunstable Hospital.
 HEPATOLOGY
Specialist clinics in hepatitis – Surveillance, treatment and long term management of patients with HCV and HBV.
Specialist hepatopancreatobiliary clinics – Experience gained in dealing with Budd Chiari, photodynamic therapy and transarterial chemoembolisation (TACE).
Liver ITU – Experience and understanding of intensive care and the management of patients with fulminant liver failure and severe acute pancreatitis.
Pre and Post liver transplant medicine
Provider of the telephone advice service for acute liver failure patients from the S. England + N. Ireland
My Curriculum Vitae
MEDICAL QUALIFICATIONS
1991 June – BSc Degree (First Class)
2000 March – MRCP
2007 March – ALS Provider
2008 Jan – CCST
2008 Dec – MD Research Fellowship – St.Marks' and St. Thomas' Hospital
The Bacterial Pathogenesis of Pouchitis and Development of Novel Probiotic Therapies
CONSULTANT POSTs
The Luton and Dunstable Associated Teaching Hospital – March 09
The Royal Surrey County Hospital – Locum Sep 08 – Mar 09
The East Surrey Hospital – Locum Jan 08 – Jul 08
SPECIALIST REGISTRAR POSTS
Oct '07 – Jan '08 Queen Elizabeth The Queen Mother Hospital
Oct '06 – Oct '07 Darent Valley Hospital
Oct '05 – Oct '06 King's College Hospital – Liver Unit
Jul '03 – Oct '05 St. Mark's Hospital – Research Fellowship
Oct '02 – Jul '03 St. Thomas's and Guy's Hospital
Oct '01 – Oct '02 Bromley Hospitals
Oct '00 – Oct '01 The Royal Surrey County Hospital
Apr '00 – Sep '00 Frimley Park Hospital- LAS
MEDICAL SHO POSTS
Oct '99-Feb '00 St. Helier Hospital, Gastroenterology and GIM
Mar '99-Sep '99 Hemel Hempstead General Hospital
Sep '98-Mar '99 Royal Free Hospital, Liver Unit
Feb '98-Aug '98 St. Thomas' Hospital, Cardiology
Aug '97-Feb '98 Lewisham Hospital, Endocrine and General Medicine
Feb '97-Aug '97 Lewisham Hospital, Care of the Elderly
Aug '96-Feb '97 Guy's Hospital, Accident and Emergency
PRE REGISTRATION HOUSE OFFICER
Feb '96-Aug '96 Mayday Hospital, General Surgery and ENT
Aug '95-Feb '96 St. George's Hospital, Care of the Elderly[/vc_column_text][/vc_column][/vc_row]