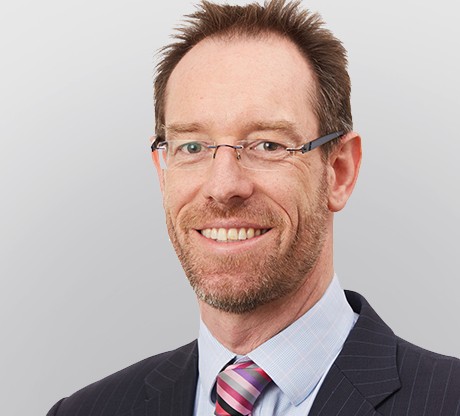 Dr Matt W Johnson
Consultant Gastroenterologist & General Physician
E-mail:
cservice-hp@spirehealthcare.com
Brief info
I currently work at the Luton and Dunstable Hospital and have been the Clinician Lead for Gastroenterology for several years.
I am now the Chief Representative for Gastroenterology at the Spire Harpenden Hospital.
I provide a specialist private and NHS gastroenterology service for Hertfordshire and Bedfordshire. Essentially covering those people that live within the catchment area of Harpenden, St. Albans, Tring, Hemel Hempstead, Luton, Leighton Buzzard, Hitchin, Bedford, Stevenage and Welwyn Garden City.
I am experienced in dealing with all general medicine and gastroenterology problems, but have a specialty interest in luminology (all conditions of the tube from mouth to anus = oesophagus, stomach, small bowel and large bowel).
Through my research and clinical practice I have developed considerable experience in dealing with difficult inflammatory bowel disease and have used a wide range of immunosuppressant and biological therapies. I now help co-ordinate the immunomodulator service and the Biological Services at the L&D.
I have helped design and develop the National IBD Registry and Patient Self Management System
I have also developed UK's 1st web-based IBD patient self management programme (IBD-SSHAMP). If suitable I can now offer our patients an efficient Supported Self Help And Management Programme, with personalised websites and a dedicated hotline to our IBD Nurse Specialists.
We have excellent Upper and Lower GI Surgical support, and also have 2 Hepatopancreatobiliary Surgeons.
The L&D is presently one of just 5 Bariatric units which offer weight reduction surgery in the UK. We offer medical support and advice for these patients.
I am the Clinical Lead for the Oesophageal Laboratory, providing pH, Impedance and High Resolution Manometry assessments for difficult reflux and oesophageal dysmotility problems. Outside of the teaching hospitals, the L+D is one of the first district general hospitals in UK to embrace this cutting edge technology and use it in routine gastroenterological management.
I am also Clinical Lead for the Small Bowel Capsule Enteroscopy Service, and have expanded this to include Colonic Capsules.
Private patients have access to these services through the Cobham Clinic within the Hospital (please see contact details).
Further NHS details can be found at – https://www.ldh.nhs.uk/Gastroenterology_new.htm
Further Private details can be found at – http://www.spirehealthcare.com/harpenden/our-facilities-treatments-and-consultants/our-consultants/dr-matthew-johnson/